As the train chugs down the River Exe estuary, you can watch the scenery evolve from city to countryside to coast. You'll emerge shortly at busy, enchanting, unapologetic, fanciful, fun, charming Topsham.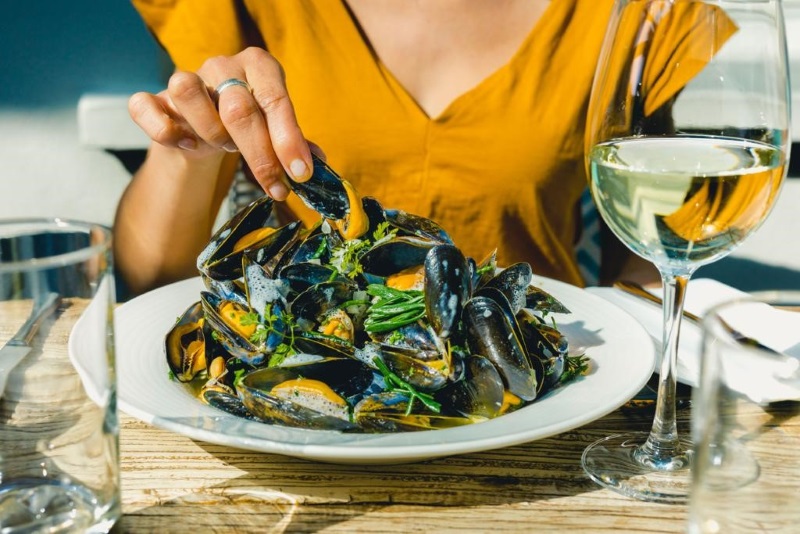 Visit Topsham when you want to spruce up your home (your eyes will pop in Lark). Visit when you have time to kill and explore every glittering nook and cranny of the three-floored antique centre. But please, above all else, visit with a rumbling tummy.
The town is a haven for independent food and drink obsessives; the family-run butcher, cheese shop, wine emporium, green grocers with flowers spilling out onto the pavement, cake crafter and caffeinated drink makers.
The best time to visit is first thing, while the mist clings to the estuary. On a good day, there are only a few boats gliding down the glassy water and you can catch a glimpse of the cormorants setting up for a busy day ahead. Better still, get a gnarly morning and the estuary comes into its own. You'll receive even heartier smiles and approving nods from stalwart dog-walkers. Either way, this scene is best observed with a coffee and bacon buttie in hand. There are plenty of excellent options for both, here are some of my favourites:
For coffee: Route 2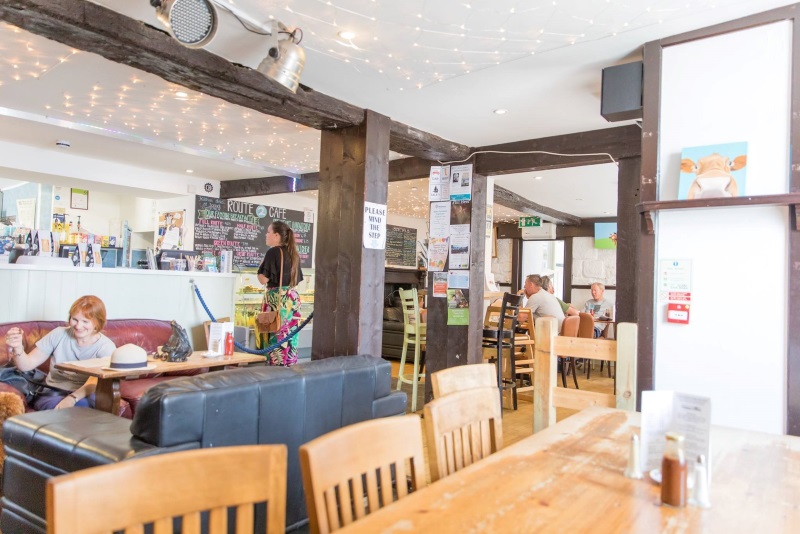 With dreamy views of bobbing boats on the estuary, this is an ideal stopover to stock up on caffeine as the world drifts by, or grab a takeaway to sip as you saunter down Topsham's hottest postcode, The Strand, and choose your favourite estuary-side house.
If the kids scream for ice-cream, treat them to Route 2's tempting homemade range of flavours including caramelised bacon and beercreated for Topsham's Beer and Bacon Festival, or perhaps a cone of Topsham Mud.
For downright delicious: Pig and Pallet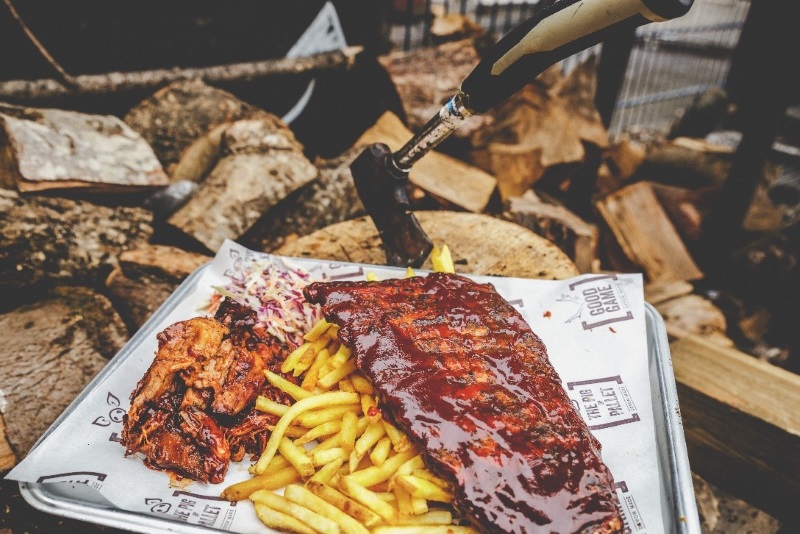 Follow the wafts of meaty aromas, Tom and Jerry style, and your nose will take you to the Pig & Pallet: a destination smokehouse tucked away just before you reach The Strand. Their pitmasters know how to work the smokers based just outside, which lick giant hunks of ribs, brisket and sausages with smoke, day and night. A make-shift (everything is make-shift here) sign lets you know what's in for the smoke treatment.
Their menu oozes regional pride and whether you're feeling saintly or sinful, there are plenty of healthy, hearty and wicked options. Best served washed down with a pint of local ale.
For the true Topsham institution: The Salutation Inn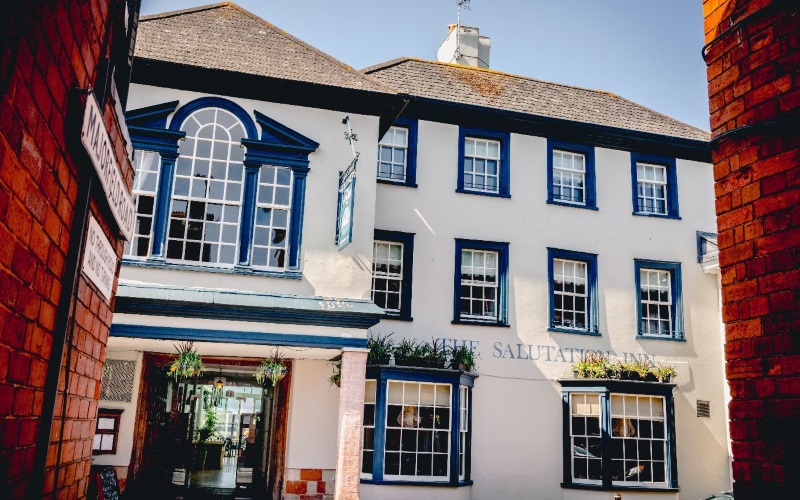 Squashy sofas next to a roaring log-fire? A glasshouse and courtyard sun-trap to top-up the tan on hot days? An immaculate restaurant for fine dine experiences and special occasions? You got it! This is the one-stop-hotel to meet, relax and celebrate. Based in a grand Grade 2 listed building in the centre of town, owners Tom and Amelia Williams-Hawkes have created a destination that has been a firm favourite for locals and visitors for years.
Acclaimed Chef Tom Williams-Hawkes (previously Michael Caines, Gordon Ramsay and Marcus Wareing) and his team are renowned for impressive fine dining menus. Go for lunch and choose from sharing platters, open sandwiches and a prix fixe menu to suit all appetites. Plus, there's a mouth-watering display of homemade patisserie that won't eat themselves, afternoon tea and most recently: a cracking cocktail menu.
For pizza and wine: Pebblebed Cellar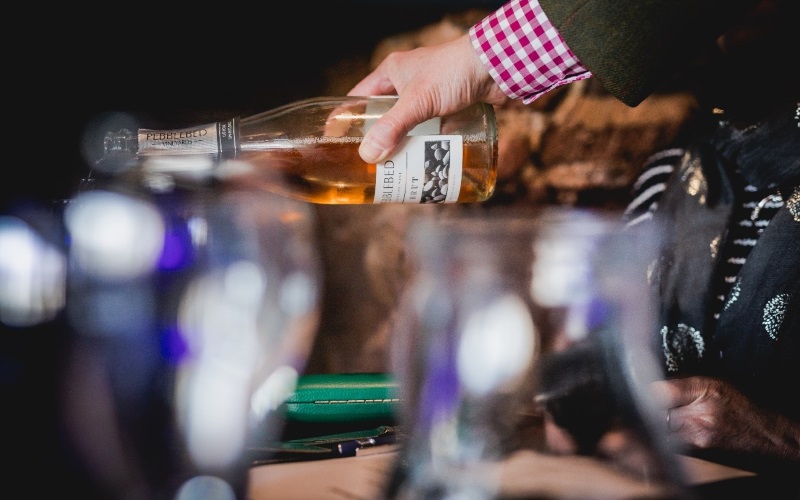 At first sniff you'll understand why we've packed you off here. What feels like you've stumbled into a Tuscan wine cellar is actually a family-run restaurant specialising in arguably the greatest combination on earth: authentic pizzas, and wine straight from their eponymous Exeter vineyard.
You won't find pomp or starched linen here – instead, rows of wooden tables greet you for communal dining and squishy covered benches, while bronze and blistered pizzas sizzle their way over to you. Gooey cheese, sharp tomato sauce speckles of caught dough – all worth the inevitable burnt tongue. It's not expensive at all – all too easy to gather up a bunch of friends and settle down to an evening of the simple pleasures in life.
For seafood with a view: The Galley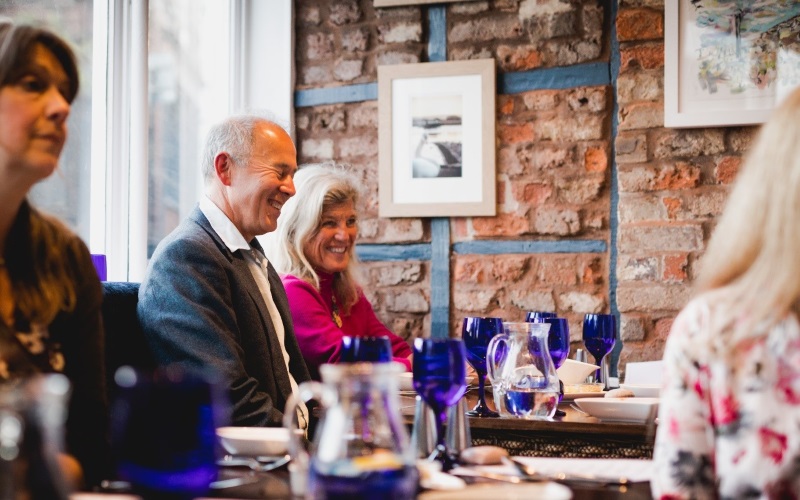 This family-run team proudly serves the very best of Devon on a plate. For nearly 20 years, The Galley has been welcoming guests with fish and shellfish caught on dayboats that pass the shores daily. Head Chef, Jason Mead lets the produce speak for itself, letting natural flavours shine through. Dishes are intense, clean and immaculately presented.
Go for the seafood, stay for the spectacular estuary views. They change every time you glance up from your plate!
Something to drink: Topsham Wines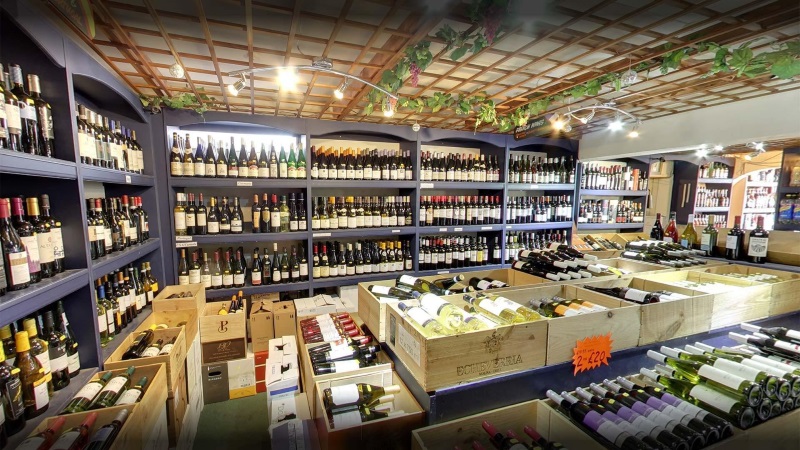 This independent wine merchants are revered for their endless-knowledge of wines and friendly service for both connoisseurs and those simply seeking a tasty tipple and haven't a clue where to start. Whether you are looking for a £6 bottle to complement dinner perfectly, or something special to blow you away, the team here have your back.
If you're looking to enjoy a true Topsham day like a local, pick up a bottle to enjoy bundled up on the benches behind the antiques centre. Possibly the best sunset spot in town.
For making a difference: Topsham Community Hub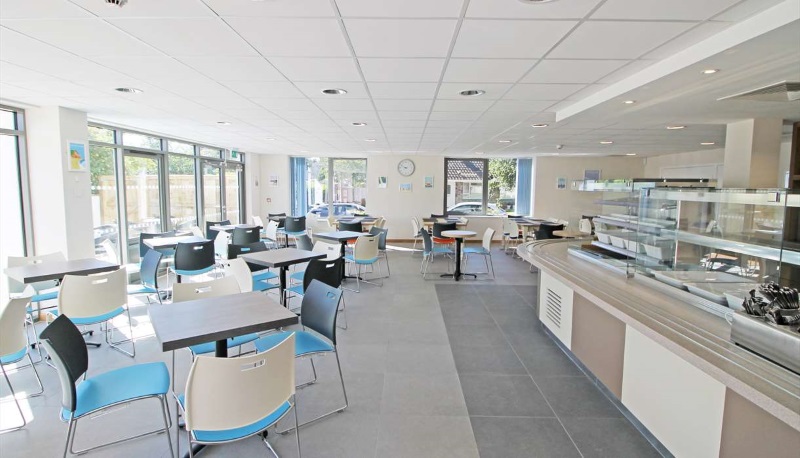 While this might not be the obvious choice for the keen trencherman, this £2m community hub is the embodiment of community spirit. They say, 'every time you spend money, you cast a vote' and certainly a cuppa tea and toasted tea cake is a delicious way to support such a vibrant charity. Colourful event posters adorn the walls and beaming smiles all round signify this is no ordinary hushed library experience. The café is a safe hub for stretched-armed shoppers, young natterers with prams, and freelancers huddled over their laptops.
Fnd out more about food and drink in Topsham here, or visit the Love Topsham website.